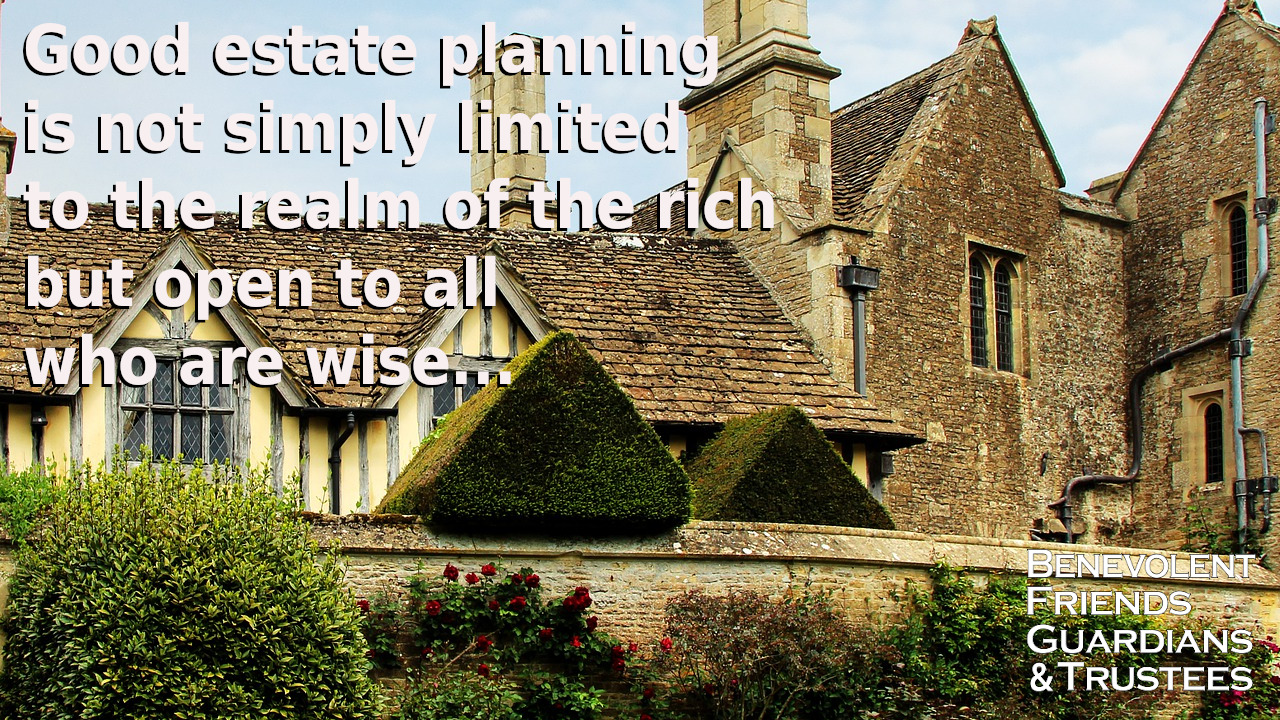 An Estate is any individual legal right or interest of a person to property, as well as the sum total of all such rights and interests. Such legal rights to property, also simply known as assets, are usually reflected as proper records in official registers, while such records of persons recorded are usually reflected in rolls.
Estates can often be confusing, with one of the many myths being that Estate Planning is simply limited to the realm of the rich. Nothing could be further from the truth. In fact, it is sometimes the wisdom of prudent and wise estate planning that helps a family retain more of their wealth, in contrast to those who choose not to be as wise.
When we accept someone as a client, we will work with you and your nominated trusted professional advisers (financial planners, accountants and lawyers) to create an optimum plan for your needs and in the best interests of you and your family and goals.